Click the title of any event to see more details.
Apr
8
Sat
HRR April Driving Tour – Red Boiling Springs

@ Collins Loafers' Glory
Honk Rattle and Roll second driving tour is in the planning stages to Red Boiling Springs, Tennessee on Saturday, April 8. Our adventure will start at Tom and Barbara's Murfreesboro Loafers Glory at 3511 Memorial Blvd departing at 9:30 AM . We will travel back roads , Old Cars are encouraged and as usual you can depart the tour as your schedule requires . We will have lunch at a barbecue restaurant called Smokie's order off menu . From there, we head toward Red Boiling Springs and stop in Lafayette to tour the Red Barn Winery.
For members wanting to stay in Red Boiling Springs overnight this is also being planned with overnight at Armour's Bed and Breakfast Hotel. There will be specially planned trivia for members Saturday after dinner. The cost to stay at Armour's for two people is $85 + tax, which includes a full, outstanding breakfast on Sunday morning. One person can stay in a room for $57 + tax, breakfast included. Dinner is extra on Saturday night: $14 per person plus tax and tip. We have been there several times and dinner is meat (usually more than one kind), plus a variety of vegetables, salad, coffee or tea and dessert. You may bring your own refreshments of choice as well . If you want to spend the night, or just have dinner and drive home right after, We need to be able to tell the hotel how many JUST for dinner, and how many for dinner and overnight. You do not have to pay until we get there. Please email me no later than March 13 and let me know if you are just going to lunch and winery, or lunch, winery, and dinner then home, or lunch, winery, dinner and overnight. Email how many people and which options you plan to attend . We hope many will attend as we will have a great get together . Melanie Collins : melaniecollins@tds.net or 615-425-1467
Tour Summary :
Depart Loafers Glory at 9:30 AM ( Coffee and Donuts will be served 8:30 AM )
Lunch at Smokie's BBQ – Order off menu
Tour Red Barn Winery Lafayette, Tennessee – Free
Dinner Saturday Night – $14.00 per person
Armour's Bed and Breakfast overnight – $85.00 for two or $57.00 for one + Tax & Tip that will include breakfast
Host , Planner and Honk Rattle and Roll Board Member . Melanie Collins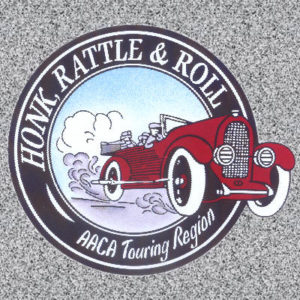 Helpful Hints:
If a map is displayed, hover your mouse over it and click the green magnifying glass in the lower-right corner of the map for a larger view.
May
16
Tue
HRR Dine Out Night
May 16 @ 6:00 pm – 8:00 pm