Our History and Charter
In 1998 our group of long time AACA members held its first tour. We received our AACA Non-Geographic Touring Region Charter in 1999. Our goals are to get people involved with the pleasures of owning, preserving, maintaining and driving antique automobiles, trucks or motorcycles. Using automobiles as originally intended is the best way for the WHOLE family to enjoy antique automobiles. The founders of AACA drove their old automobiles to events. The goals were to promote, share experiences on maintenance, and driving of their old cars. With this in mind our club had three reasons for forming this touring region. 1) We will continue the traditional goals of the AACA founders. 2) We will exhibit what has been hiding in the barn. 3) Touring is a way to enjoy an antique automobile while postponing a total restoration.
Over the years AACA has moved from buggies and brass trimmed coaches to newer cars. It has been an evolving process and new categories continue to be developed, the most recent is "specifically named Prestige cars" and "Limited Production and Prototype vehicles". Technically an "antique automobile" is at least 25 years old. HR&R was founded based on the excitement of traveling new roads, visiting collections, museums, new social events, feeling the freedoms of country roads and socializing with friends who share these feelings. While we are an AACA club, we also take the position that the five touring events a year we hold are the most important experience for our members, rather than other clubs that focus on shows or cruise-ins. We do not require that you drive an antique on our tours. Due to the heat of summer, the chill of spring and potential rains, we feel that it is fine to cruise in newer iron. Our goal is partner ourselves with AACA which states: "we are providing ample opportunity for car lovers to be a part of AACA".
If we all drove cars that fit the strict AACA mold that would be interesting, but we have found that isn't always practical. Our feelings are if you have an antique, a hot rod, a modern muscle car or an collector car of ANY year you are welcome to come along with us and if you don't then bring whatever you want, be it stock, modified, one-of-a-kind custom with a higher performance engine, suspension, modified body, two, three, four or more wheels, or your newest commuter car; come and join us. We travel Saturdays and realize there are people still working and trying to meet planned time schedules so we don't hinder their lives. It's been fun for over 20 years so read about us throughout the rest of our website and if it appeals to you, then get in touch with us. If you love cars, especially older or collector models and talking with similar car fans then you may want to join and to be a member you don't even need a car.
Officers

Tom Vasser – President with Pearl Vasser – Vice President
(Picture Fortcoming)
Melanie Collins – Secretary
(Picture Fortcoming)
Katina Barrett – Treasurer

Bruce Gibson – Club Webmaster (with Alice Gibson)

Arleen Timbs – Club Photographer (with Andy Timbs)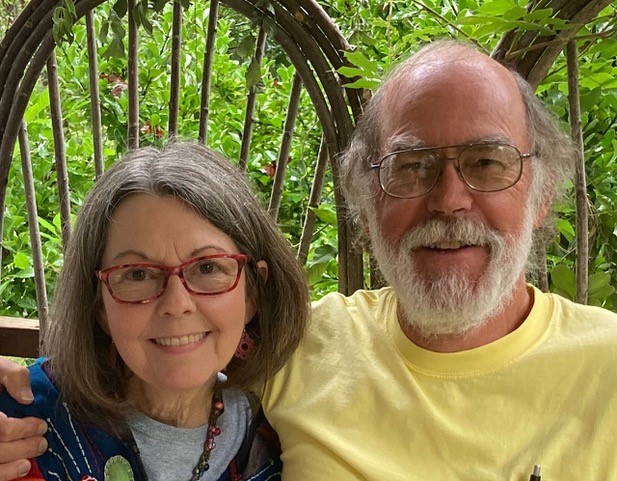 Kathy Warlick – Social Media Coordinator/Board Member & William Warlick – Board Member

(Picture Fortcoming)
Paul Collins – Board Member – Tour Director

(Picture Fortcoming)
Bobby Irwin – Board Member – Tour Director