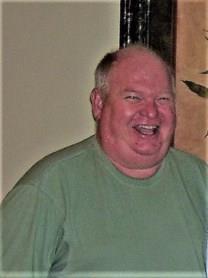 James Eldon Connell, age 59 of Hermitage, Tennessee, passed away on Monday, June 19, 2017 at Vanderbilt United Medical Center in Nashville after a courageous battle with cancer.
Jim was born on November 6, 1957, in Memphis, Tennessee, the son of the late James Harris and Iva Daniel Connell. He worked as a Data Analyst for United Health Care.
Jim enjoyed volunteering at the Annual Franklin Rodeo as well as the Kars4Kids car show for the Tennessee Baptist Children's Home. He was an outdoorsman and loved to fish, ride four-wheelers, hike, and shoot trap. He was a faithful and active member of Hermitage United Methodist Church.
He is preceded in death by his parents, James Harris Connell and Iva Daniel Connell.
Jim is survived by his loving wife, Bonnie Connell; sons, Daniel and Micah Connell, and sister and brother-in-law, Harriett and Gwyn Sutton.