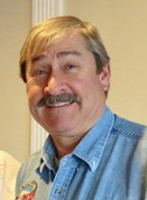 Roy Louis Fulton Sr. passed away on Tuesday, October 30, 2018. Roy was born on December 4, 1957 in Alexandria, LA. He grew up in Greenville, MS, where he met the love of his life, Janet Lynn Filer. Together they were very active in Ole Miss Football, boat racing and going to the lake most weekends. Roy was the only child of Lucille Murray Fulton, who passed in 2005 and Roy B. Fulton, who passed away in 2014. Both of Greenville, MS. Roy and Janet have two sons, Louis Fulton and Chris Fulton, both of Murfreesboro, TN. They also have a loving daughter in law, wife to Chris, Tori Fulton. Roy attended St. Joseph Catholic School and then graduated in 1975 from Washington High School in Greenville, MS. From there Roy and Janet attended Ole Miss, the University of Mississippi in Oxford, MS. Roy earned his B.A. in mathematics in 1975 and then his M.B.A in management in 1981. Roy worked hard to support his loving family. He held various positions in Marine and RV retailing, wholesaling and manufacturing. He was vice-president of Performance Plus Products in Greenville, MS. He was product engineer of StarCraft in Delhi, LA. He then went to Murfreesboro to be product Engineer at Marine Group then product manager of Stratus/Javlin Engineering where he retired in July of 2000. Since his retirement, Roy was a leader at Primerica, helping people with investments and financial planning. When it came to racing, Roy was a very humble man. Most people do not know that he followed in his father's footsteps and still holds some world records in boating. In 1983, he set the Jesse Brent Memorial River Race record. It is a 420 mile race that runs from Greenville, MS to Vicksburg, MS twice. He had to dodge tow boats and their wake, debris, rock dykes and sandbags. He finished in 5:45:36 with an average speed of 73.2. In 1984, he set the record for the Southern Outboard Racing Association 200-235 H.P. stock class quarter mile at 94 mph. In 1985, he beat his record in the Jesse Brent Memorial River Race with a time of 5:15:53, averaging 80 mph. In 1991, he set the American Power Boat Association -200 H.P. class quarter mile at 93.4 mph. Also in 1991, he set the American Power Boat Association -150H.P. stock class quarter mile at 85.5 mph. Roy and Janet were involved in scouting for over 20 years. Both sons achieved the highest level of Eagle Scout which made them very proud. Roy was also an active member of the University of Mississippi Alumni and the N.R.A. Roy's other passion besides all things sports was classic cars. He restored the Olds 442 he had in high school and has won several first place trophies in competitions. He was on the board of Honk, Rattle and Roll Classic Touring Car Club.
From member Russ Barnes
Roy Fulton was a boat racing hero to me that I heard about in 1988, but at first didn't even know personally. I was in Houston at a boat show and learned that an outboard powered boat had set a new speed record running the Mississippi river 1039 mile run from New Orleans to St. Louis in a little under 15hrs. I was working for Mercury Outboards, so anything an outboard did was great in my book. Two years later I was transferred to Murfreesboro because Mercury had bought five boat companies and needed someone to head engineering for Marine Group and move the Astro and ProCraft boats from the back of the pack in fishing events to being chased by others. Mercury had purchased the Starcraft brand that had a plant in Louisiana and Mercury wanted to keep Starcraft all aluminum. One of their engineers wanted to move back into fiberglass and had racing experience, so I flew down to meet Roy and transferred him to Murfreesboro. Our team developed new boats that lead the way and to benchmark them we built a couple of branded "specials" that we had Roy set some records driving in '91 and released our production models shortly afterwards.
Roy could make boats fly, not only on smooth waters, like we have on Percy Priest, but his experience on the Mississippi racing gave him years of experience that most will never develop. In 1988 Roy and his co-pilot, Jimmy Jackson, ran the Mississippi river race in a stripped down, 20' "Starcraft" (Performance Eagle) with a single 225 hp outboard covering the distance four hours faster than TV star Don Johnson in a 43' Wellcraft with THREE, 850hp each, turbocharged Lamborghinis the year before. And this isn't a closed course river; this is a working river with literally hundreds of tugboats shouldering into huge barges laden with harvest grain. These working vessels, several thousand horsepower engines, produce prop wash and wakes six feet or more in height that rebound off the river banks and toss the race boats way in the air. Roy grew up on the river so he knew where to go and what to expect with the tug boat wakes as well as a few "inside turns" that others missed because he knew parts like the back of his hand.
Roy's father had a boat business called Performance Plus that later sold to Starcraft so Roy grew up around boats and going fast. His father had run the Mississippi many times and Roy followed his father's racing career and moved the Fulton name even higher up in the record books.
We had a great team at Marine Group (Astro/ProCraft) and Roy was very influential in the development of new boats. His education gave him the skills to manage the production paperwork and his passion for driving the waterways gave him the ability to demonstrate how to make a boat skim the surface at breathtaking speeds.
Unfortunately the fishing boat market began shrinking and Brunswick, parent company of Mercury, wanted to downsize the number companies and they decided to sell Marine Group to Tracker Marine. After the sale, many of us moved to the Murfreesboro Stratos/Javelin Boats plant, owned by competitor Outboard Marine Corporation. Roy was one of several of us that moved there and was involved in the manufacturing engineering side. But the declining market resulted in the the bankrupting of OMC and we went our separate directions. Then Roy used his Mathematics skill to help others invest for their futures for the last many years.
I was happy that Roy, Janet and my wife and I stayed friends for all the years after that. His determination was shown to me when he did a frame off restoration of his beloved Oldsmobile 442 with the help of his sons. When Tom needed help to find HR&R Dine-outs we drafted Roy and Janet to take the lead and as always he really came through.
Here is a bit of boat history from a 1985 boat company that his father started where Roy learned about what business was all about.